Stone Countertops in Miami
Treat yourself to beautiful countertops from Kalacatta Stone, LLC. We offer the lowest prices of quality quartz slabs in South Florida. What's more, stone and quartz countertops have long-been a preferred choice for homeowners looking for unsurpassed beauty and cost-effective durability. In fact, stone is the gold standard when it comes to these countertop qualities.
Contact us today to learn more about our stone selections, or visit our large showroom in Miami.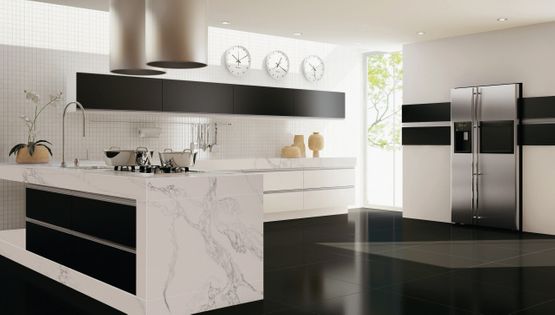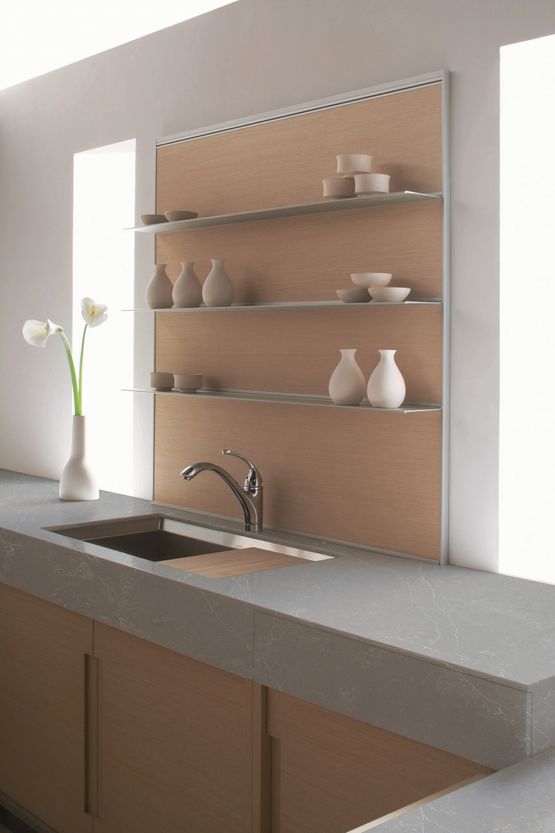 The Durability of Stone Countertops
Stone is an incredibly durable material. For one thing, stone countertops will not damage from hot pans since stone is impervious to heat. It does chip, however; but this risk can be minimized if you are careful with how you place pans and other items on it. Stone bathroom or kitchen countertops also have a high-quality factory-applied sealant that makes it resistant to stains. Some stone products even come with lifetime anti-stain warranties.
The Standards for Engineered Stone
With engineered stone countertops and other types of stone countertops, there are rule-of-thumb guidelines that can boost your odds of enjoying great-looking countertops even longer once you've made a decision. Our suggested standards for stone countertops include:
Need some additional advice as you narrow down your choice? Contact our pros today about stone countertops in Miami.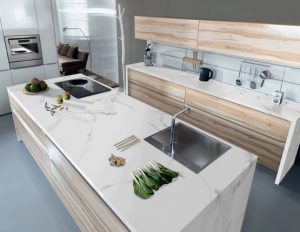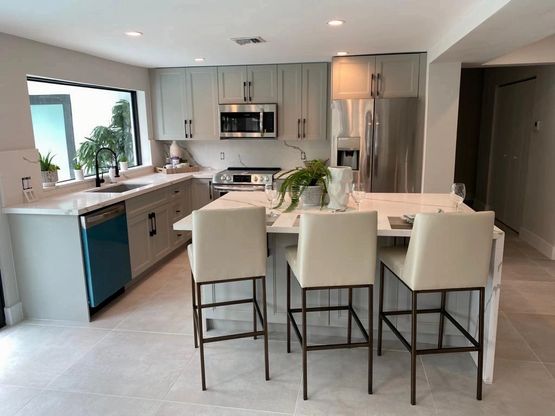 How Do You Know When to Apply Sealer?
We mentioned sealing above when discussing stone countertops. So, you may be wondering how you'll be able to tell when it's time to reapply sealer. A simple way to do this is to use a dropper to apply some water to the countertop. If the water beads up, the seal is still good. If it absorbs into the stone, however, it's time to reapply sealer.
Other Reasons to Invest in Stone Countertops in Miami
Stone isn't the cheapest option when it comes to countertop materials. Even so, it can absolutely be an investment you'll appreciate making for many years. In addition to impressive durability, engineered stone is appealing because of qualities that include:
Different Types of Stone Countertops
(Different types of Stone Countertops list different ones from thisoldhouse article)
There are many options with stone countertops in Fort Lauderdale and Miami. Quartz, for instance, is a popular choice and a material we specialize in at Kalacatta Stone. This type of engineered or manufactured stone is a blend of 93% quartz granules, resin, and binder compounds. It comes in colors not typically available with quarried stone. Below, we go over the common options with stone countertops.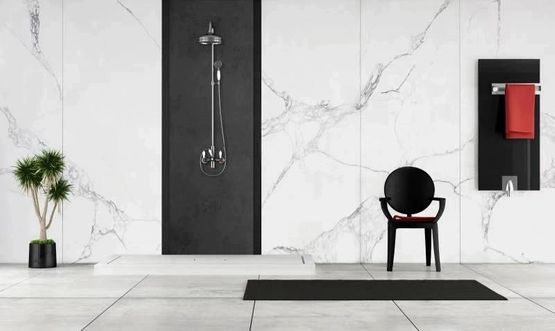 Slate is a very dense material that doesn't need sealing, although mineral oil can be applied to give slate countertops a nice gloss. An abrasive pad can be used to remove most stains. It's also acid-resistant.
When polished or honed marble can give you a classic look for your countertops. It has low acid resistance, and it's best to seal it every 2-3 months.
Granite countertops can be polished to give you a very high shine. Highly acid-resistant, granite typically comes with a sealer that has a 15-year anti-stain warranty.
A form of limestone, travertine is a stone material with surface pits. They can be filled with resin or grout if you have concerns about food particles getting into the pits. It needs sealed frequently and has a low acid resistance.
Originating from Italy, this stone has no veining. It's also highly resistant to acids and damage from scratches. Sealing typically needs to be applied again every 2-5 years.
A hard sedimentary rock, limestone can give you countertops with soft colors. While it can't take a high polish, it does have a matte surface that sets it apart from marble. It has a low acid resistance, and it will need to be periodically sealed.
Soapstone is another type of dense stone that won't need sealing. It's a dense, acid-resistant stone that's soft, which makes it easier to scratch. However, scratches can usually be buffed out.
Need some help narrowing down a stone countertop selection? Give our pros a call, contact us online, or visit us at our showroom.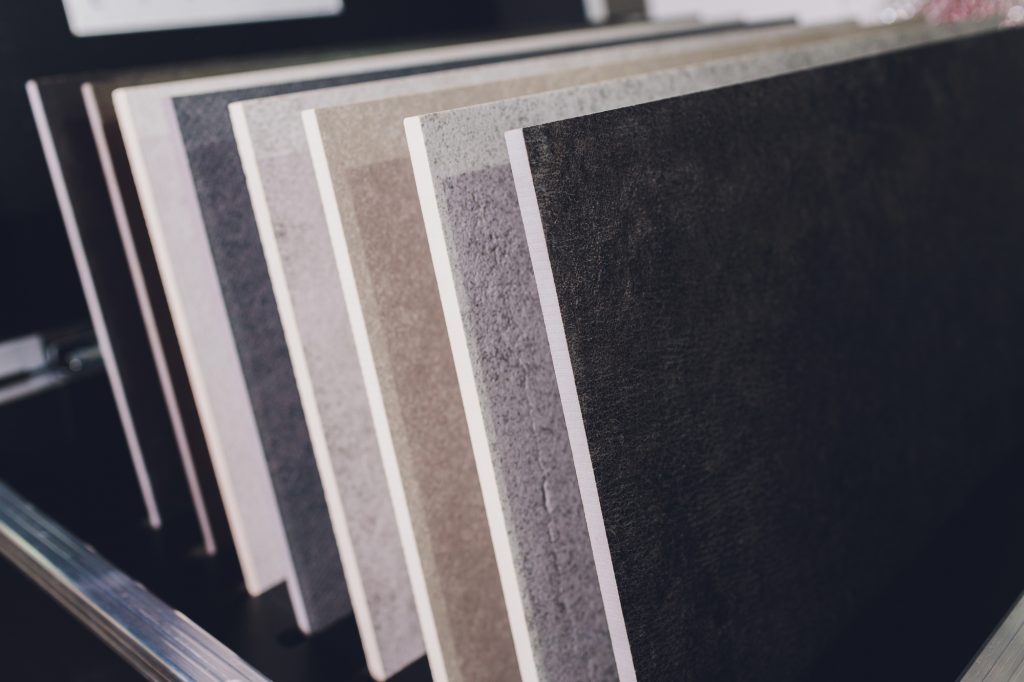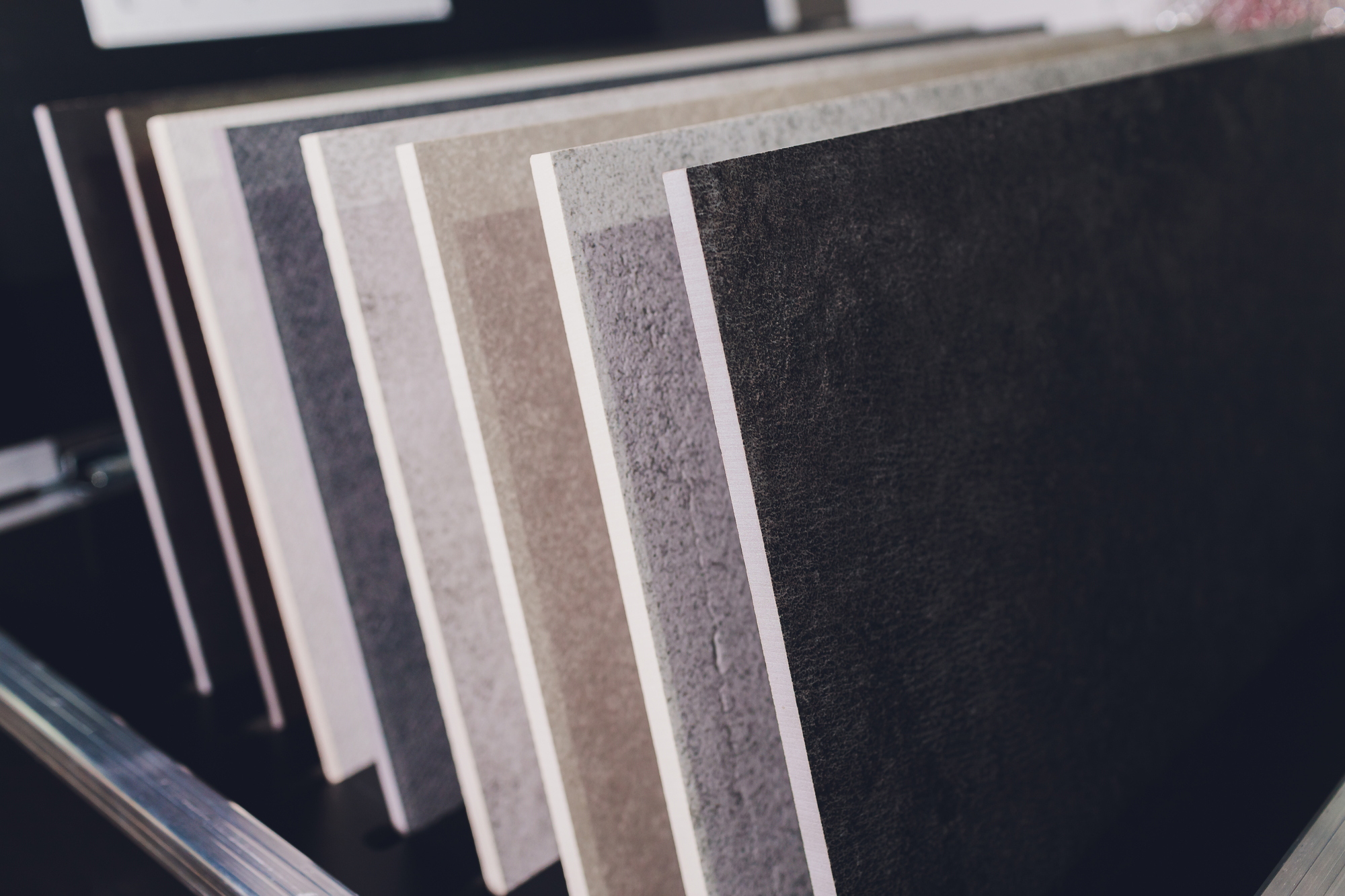 Picking Your Colors and Patterns
Choice is great, but the many possibilities with stone countertop colors and patterns could leave you wondering how to go about make a selection that's right for you. While every homeowner has different preferences, we suggest considering:
Average Cost of Stone Countertops
On average, engineered stone can range in price from $25 to $100 per square foot. Keep in mind this average cost doesn't include sink and faucet holes and any extra features you may wish to add to your kitchen or bathroom countertops.
Get the Beautiful Countertops You Deserve Today
Kalacatta Stone has beautiful and highly versatile engineered stone slabs that can work well in any living space. Whether you prefer subtle or elegant, you'll appreciate making us your top choice for South Florida stone slabs. We also offer a 15 year warranty on purchases for residential use.
Contact us today, browse our site, or visit our Miami showroom in person to view our stone selections.