Quartz Slabs in South Florida
For beautiful countertops, consider quartz slabs from Kalacatta Stone, LLC as your preferred material. Falling under the category of engineered stone slabs, quartz is a mix of plastic resins and ground-up stone particles that can be very attractive and as durable as concrete and granite when transformed into countertops. In fact, the design possibilities with quartz are nearly limitless!
We're pleased to be a top-quality, customer-focused quartz distributor and manufacturer that offers budget-pleasing quartz slabs at wholesale prices. Our slabs can ultimately become eye-catching kitchen and bathroom countertops that will surely add easily add beauty and value to any South Florida home. Call us today to learn more about what we have to offer, or visit our quartz slab showroom to browse in person.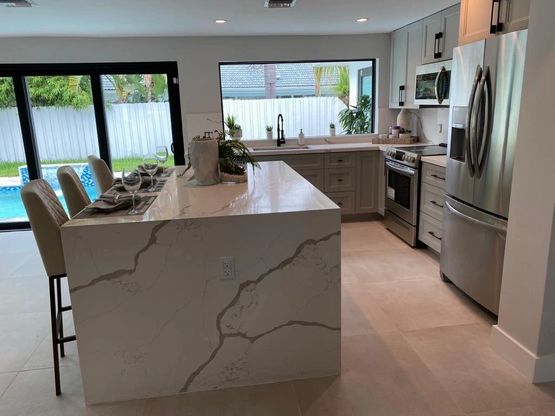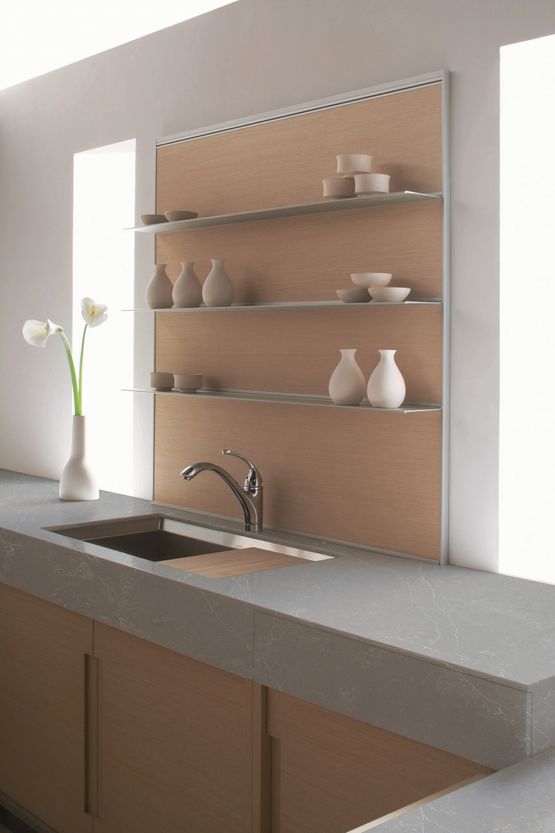 Kalacatta Stone is a reputable quartz manufacturer that offers quartz slabs perfect for use as bathroom and kitchen countertops. We partner with 3 of the best quartz manufacturers in the world to bring you premium quartz slabs at affordable prices. We've also proudly spent over 20 years as a leading quartz distributer in Miami. One of the reasons for this is our wide selection of premium-quality quartz materials ideal for beautiful countertops with aesthetically pleasing patterns, textures, and colors.
All of our top quartz materials can be viewed in our large showroom in Miami. Stop by today, or contact us to learn more about our products.
Why Choose Us for Quartz Slabs in South Florida
High-quality slabs of quartz for wholesale prices is one reason to choose for your quartz materials. We offer materials and selections often preferred and used by top Cabinet installers and countertop fabricators. Our customers also benefit from:
What Should You Know About Quartz?
Natural stone has been a preferred countertop material for several generations of homeowners. Quartz is often appreciated because of its unique look and style. In the form of countertops or other finished surfaces, quartz is referred to as engineered stone. This means it's engineered in a factory to create the finished look. Pigments are added during the process the manufacturing process to produce the desired color.
The finished surface is a mix of a polymeric or cement-based binder and crushed up waste natural stone, granite and marble. Silica, glass, and other recycled materials may also be included – and this is why quartz is often referred to as engineered stone. But quartz is truly unique when it comes to its many design characteristics. It's a material with appealing perks that include:
What's also great about quarts is its versatility. While you can certainly go with a more polished look, quartz is also available in honed, sandblasted, or embossed treatments.
What is Kalacatta Quartz?
Kalacatta Quartz is the standard for kitchen and bathroom countertops. It's a type of engineered stone made of 93% natural stone along with resins and minerals. Once the stone is expertly and professionally cut, it's dried, polished, and scraped to an appropriate thickness. The result is an exquisite quartz surface.
Kalacatta Quartz Colors and Designs
We offer a selection quartz colors and deigns that will leave you with beautiful surfaces with uniquely appealing qualities. It stands out from granite or natural stone for many reasons, ones of which is the wide range of choices with colors and designs. Options we offer include:
This is an appealing choice if you prefer quartz with natural lines that add contrast and character. Pick your preferred color and these added characteristics can serve as a perfect complement to surrounding materials and design features.
This is an attractive design that also has added character because of its unique texture. However, it's presented in a more subtle way, which can certainly be appreciated if you prefer a more solid look for countertops.
This quartz design is a bit lighter, but it still provides plenty of character thanks to splashes of natural patterns. Simply choose a color that matches the space where quartz countertops will be installed and this design can fit in perfectly.
Patterns with this design are more subtle and faded into the background. Yet it's a pattern that can provide just enough added character on a countertop to make it a step up from the ordinary.
The patterns in this design are more elegant and defined. They tend to be wider, which results in a more dramatic look.
Kalacatta Venecia Statuario
The natural patterns and variations are more noticeable with this design. Yet some of the web-like patterns are more subtle in nature, which offers a nice contrast.
Additional quartz designs are available for your consideration. Contact us today to let us know which design you prefer. We'll gladly guide you through the selection process.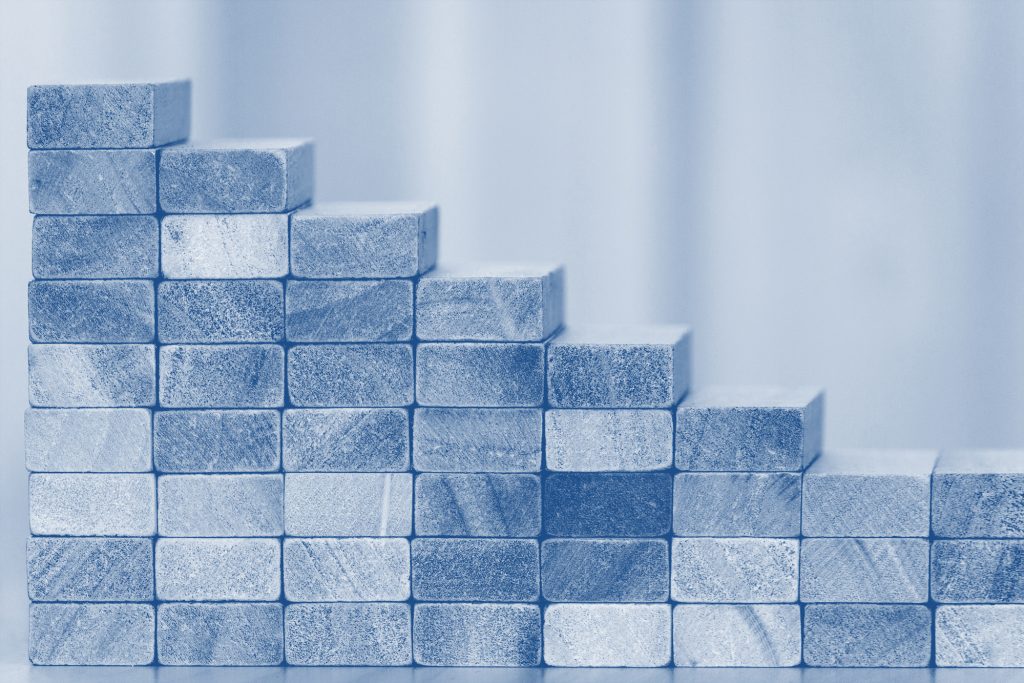 Some other fast facts about quartz:
If you need more than one slab, the cost of Calacatta quartz can vary. According to HomeAdvisor, the average cost per square foot is approximately $75 without installation fees. Keep in mind that our prices for slabs are wholesale prices.
Give us a call or reach out to us online today to get an estimate.
Ready to Fully Embrace the Beauty and Durability of Quartz?
Kalacatta Stone offers slabs that are high in quality yet incredibly affordable. Reach out to our friendly and knowledgeable staff and we'll gladly help you find what you need and prefer. We also invite you to visit our large showroom to fully explore our selections for yourself.
Contact us today or give us a call to find out more about our top-quality quartz products.