Quartz Countertops in Miami
The lowest prices for quality quartz slabs in South Florida and the highest quality in terms of our products is what you can expect form Kalacatta Stone, LLC. We're an established quartz manufacturer that offers top-quality quartz slabs at wholesale prices. This makes our quartz materials even more budget-appealing, which provides an added incentive to discover the many benefits of inspiring surfaces made from quartz, including countertops.
Whether you're considering quartz countertops for your bathroom or kitchen, you'll appreciate our assortment of slabs, designs, and color. Contact us today to learn more about our selections, or visit our large showroom in Miami.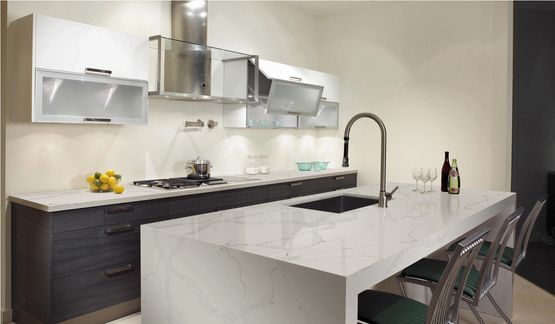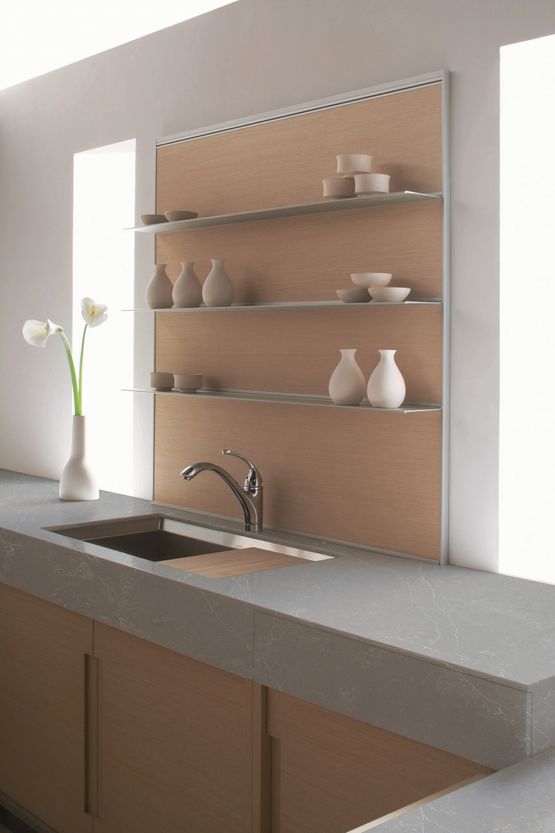 What Are Quartz Countertops?
Countertops made from quartz are crafted from a material that's produced in the form of engineered stone slabs. These countertops, while absolutely beautiful and durable, aren't pure quartz. They are a blend of various particles and plastic resins along with other ingredients thrown into the mix by each manufacturer.
The result is a surface with a very unique look thanks to often-appreciated textures and design features. Ready to get started? Contact us today to learn more about our top-quality selections.
Fun Facts about Engineered Stone (Quartz) Countertops
Did you know all quartz-based countertops come from the source? A company in northeast Italy, which is still in business today, licensed the process of creating engineered stone in 1963. The company has since licensed its patented technology to 50-plus quartz manufacturers around the world.
Here are some other fun facts about engineered stone countertops:
What Makes Quartz/Engineered Stone Countertops So Unique?
While granite is a popular choice for countertops, quartz is a strong contender that can be even more appreciated thanks to its unique features and qualities. For one thing, countertops made from quartz are ultra-durable countertop and as close to indestructible as you can get!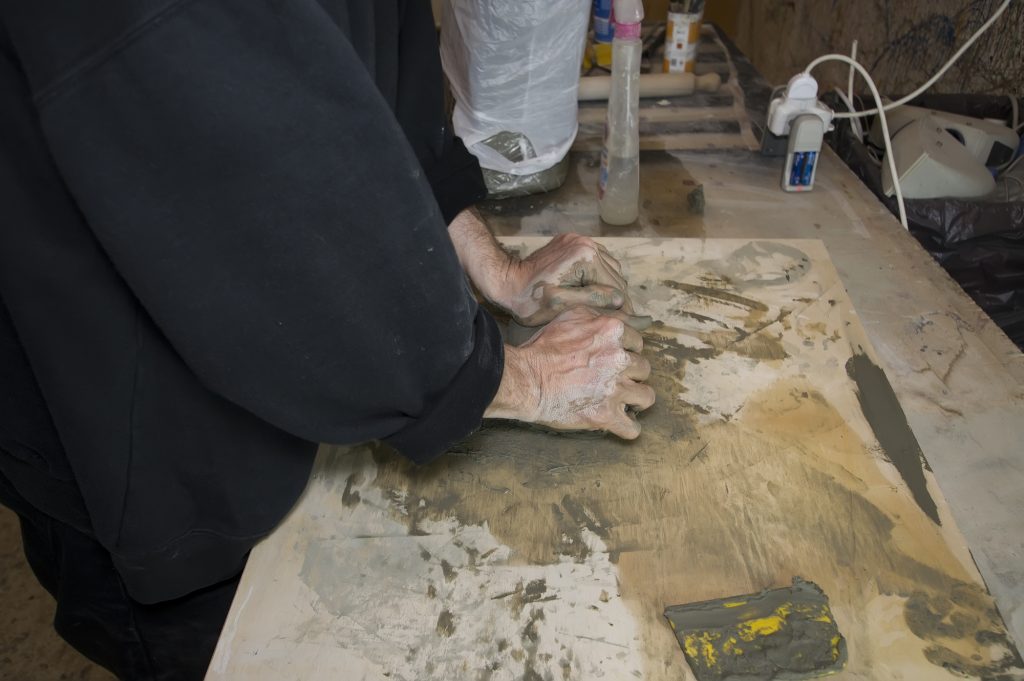 Quartz is what we specialize in at Kalacatta Stone. What sets us apart is the partnerships we have with many of the world's top-rated quartz manufacturers. What this means for you is that your kitchen and bathroom countertops will be first-class and crafted with optimal quality in mind. Our customers also benefit from:
Ready to explore your options? Enhance your home's elegance by contacting us today for countertops you'll love having in your kitchen or bathroom.
Exceptional Quartz for Bathroom and Kitchen Countertops
Kalacatta Quartz is the standard for kitchen and bathroom countertops. We offer a wide range of absolutely stunning options with styles and designs to make it easy for homeowners like you to find a quartz selection that's perfectly suited to individual preferences.
This superb quartz product consists of 93% natural stone, which is blended with resins and various minerals. The stone is professionally cut, dried, polished, and scraped before being thickness calibrated and transformed into a durable and aesthetically pleasing surface.
We'll deliver the design and color quality you prefer and deserve when you come to us for countertops for your kitchen or bathroom. Our Kalacatta Quartz colors and designs include: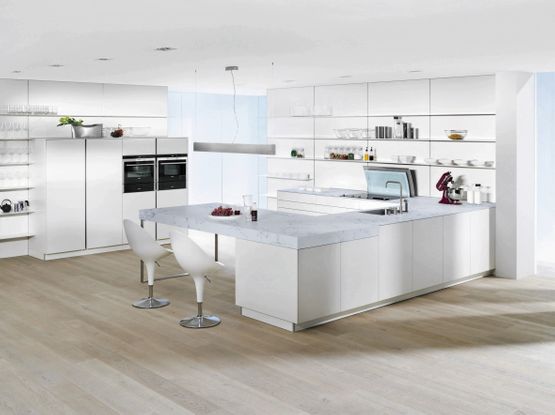 Fine lines and subtle design details characterize this design. Choose your preferred color and you'll have beautiful countertops you'll appreciate for many years.
If you prefer a design with characteristics more subtle in nature, this is an option worthy of considering. The slight enhancements will give you a quartz countertop surface that looks modern and elegant.
Treat yourself to added design flares that really stand out with this quartz design. Choose a color that fits in well with your kitchen or bathroom decor and style and your new countertops will receive rave reviews.
The subtle splashes of character included with this design will make your countertops the focal point of your bathroom or kitchen. The whisper soft shading can be as pronounced or subtle as you wish depending on your preferred color.
There's nothing subtle about the patterns and textures found in this design. It's a look that can give your kitchen or bathroom a beautiful and bold appearance.
Kalacatta Venecia Statuario
The patterns in this design are equally stunning and noticeable for all the right reasons. Look a little closer and you'll notice some subtle textures as well for an added touch of style.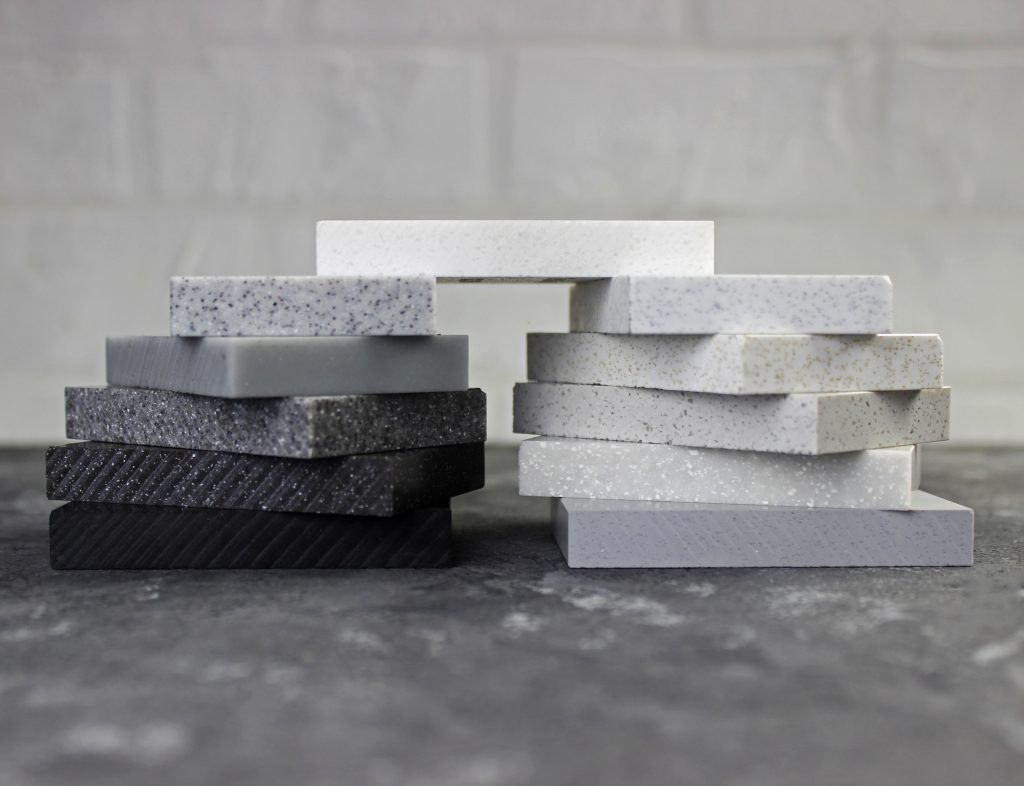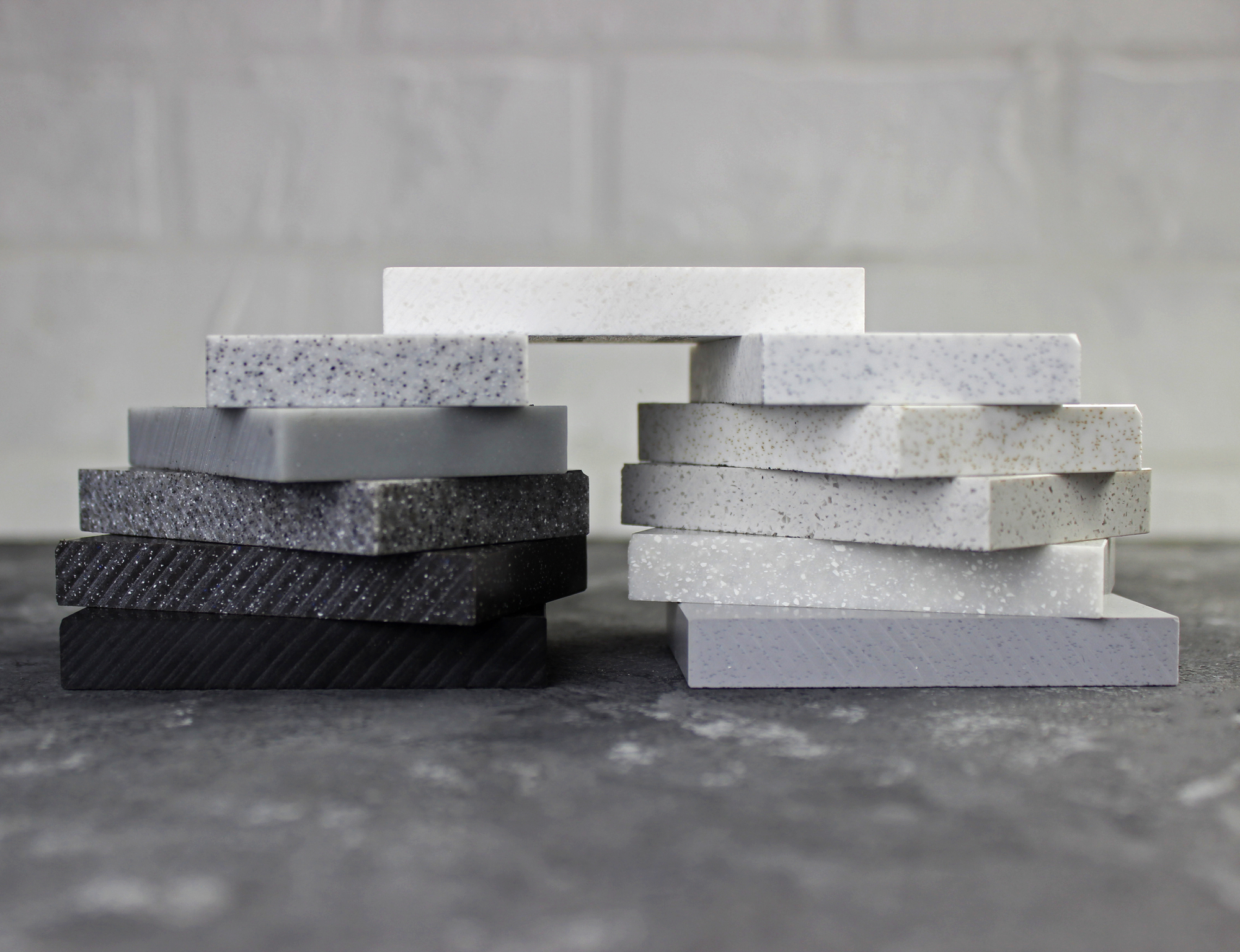 Quartz offers other appealing benefits that include:
How Much Do Engineered Stone Countertops Cost?
The average price for quartz countertops is approximately $125 per square foot, according to HomeAdvisor. However, we partner with the worlds top rated quartz manufacturers, which allows us to offer our slabs at wholesale prices. This can significantly lower your cost when come to us for your quartz needs.
Make a Choice That's Right for You Today
Kalacatta Stone has something just right for you regardless of what your preferences are with countertops for your kitchen and/or bathroom. Visit our quartz slab showroom in Miami or browse our selections online to discover why we're Miami's leader for affordable quartz countertops.
Contact us today for the highest quality quartz at the lowest prices in Florida.