Calacatta Quartz Slabs in Miami, Florida
If you prefer beautiful countertops with a striking wide vein pattern and an absolutely luxurious feel, you'll appreciate Calacatta quartz slabs from Kalacatta Stone, LLC. These quartz slabs are designed to flawlessly mimic the natural appearance of Calacatta marble – but you won't have to worry about the common drawbacks associated with this type of marble, or marble as a natural stone in general.
Plus, you'll enjoy the many benefits of purchasing quartz from a reliable company that offers incredibly stunning and one-of-a-kind quartz slabs at wholesale prices. Contact us today to learn more about our top-quality, budget-pleasing engineered stone slabs, or visit our quartz slab showroom.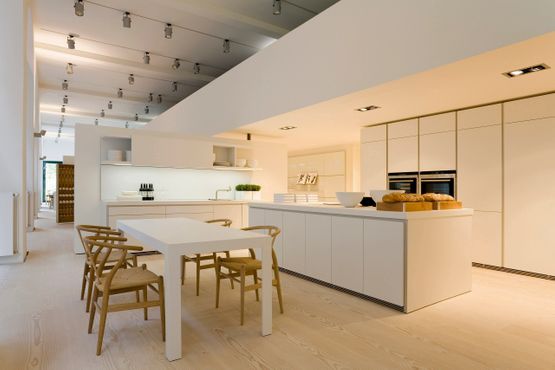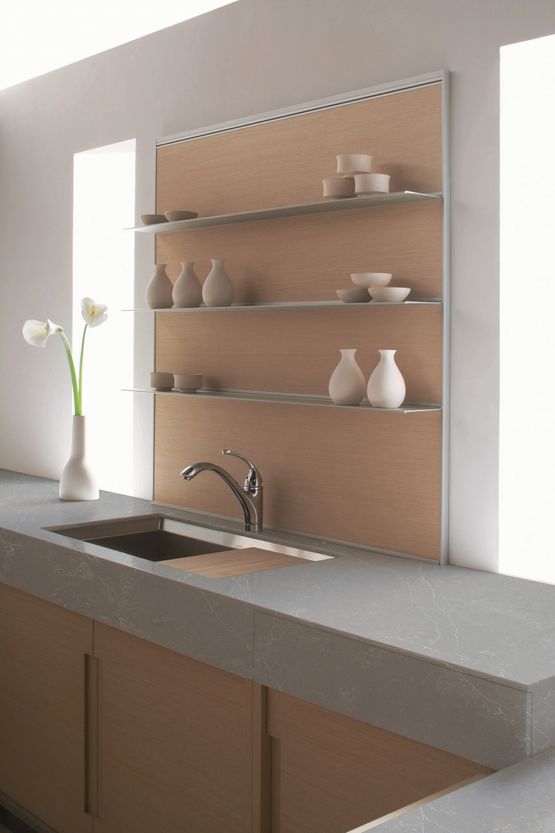 What is Calacatta Quartz?
Calacatta quartz is a type of manufactured or engineered material that can give you a very realistic surface that loos like marble. Calacatta quartz slabs also have their very own characteristics for added appeal. Calacatta quality is also high in terms of the appearance of the finished surface and its durability. This is also true of the other quartz slabs we offer.
Calacatta Quartz Benefits
Calacatta quartz will give you a very durable and easy to maintain worktop. It's also resistant to stains and scratches, which can be especially appreciated in busy kitchens where there's a lot of chopping, slicing, dicing, and cooking going on. It can be equally beneficial in bathrooms, especially if you have a steady flow of traffic in your bathroom.
Quartz, in general, is one of the most resistant and hardest elements known. It's also a material that can give you extraordinary brightness and a superior intensity of colors. Maintenance is on the light side as well. Cleaning and regular upkeep typically involve using a soft cloth and a non-abrasive cleaning product.
Calacatta Quartz vs. Marble
also well-known for its elegance and grandeur, so it's easy to see why it's a preferred countertop choice for some homeowners. One of the biggest drawbacks of this much-coveted stone, however, is its price. Marble also stains easily, which can certainly be reason for concern when it's used for countertops in bustling kitchens. It's also susceptible to nicks, cracks, and scratches.
Developed by the Italian company, Breton S.p.A, in the 1960s, quartz isn't pure natural stone. It's an engineered or manufactured type of stone that's combined with other materials to produce the finished product.
Because of the approach to manufacturing involved, Calacatta quartz can be just as gorgeous as marble when used for countertops. But it can be much less of an investment than marble. This is especially true thanks to the wholesale prices we offer. While quartz isn't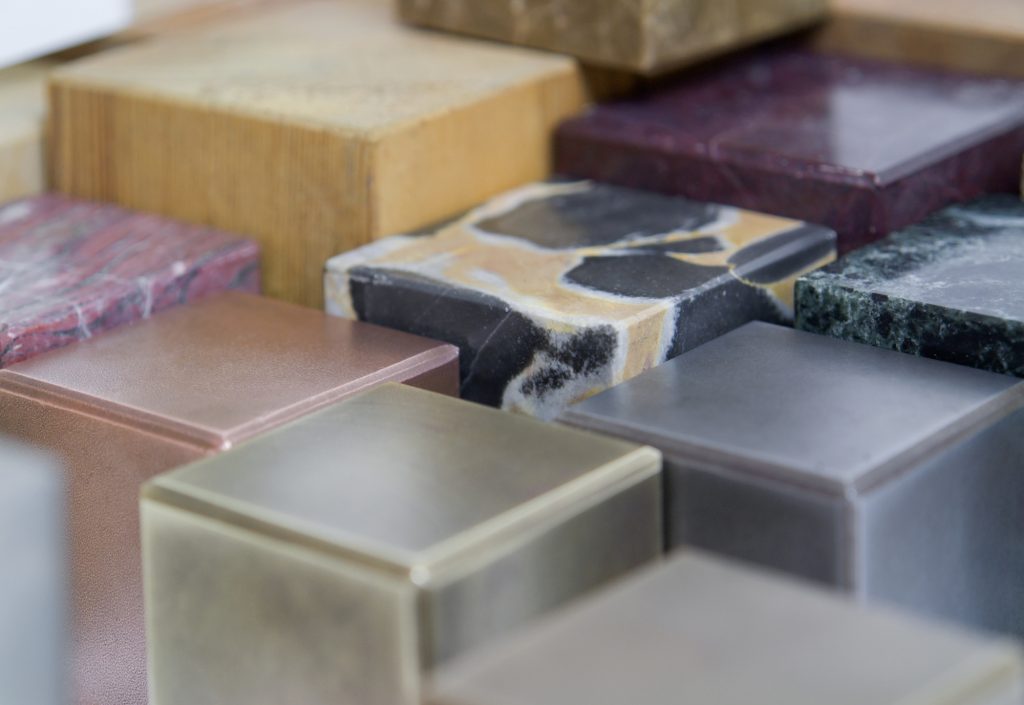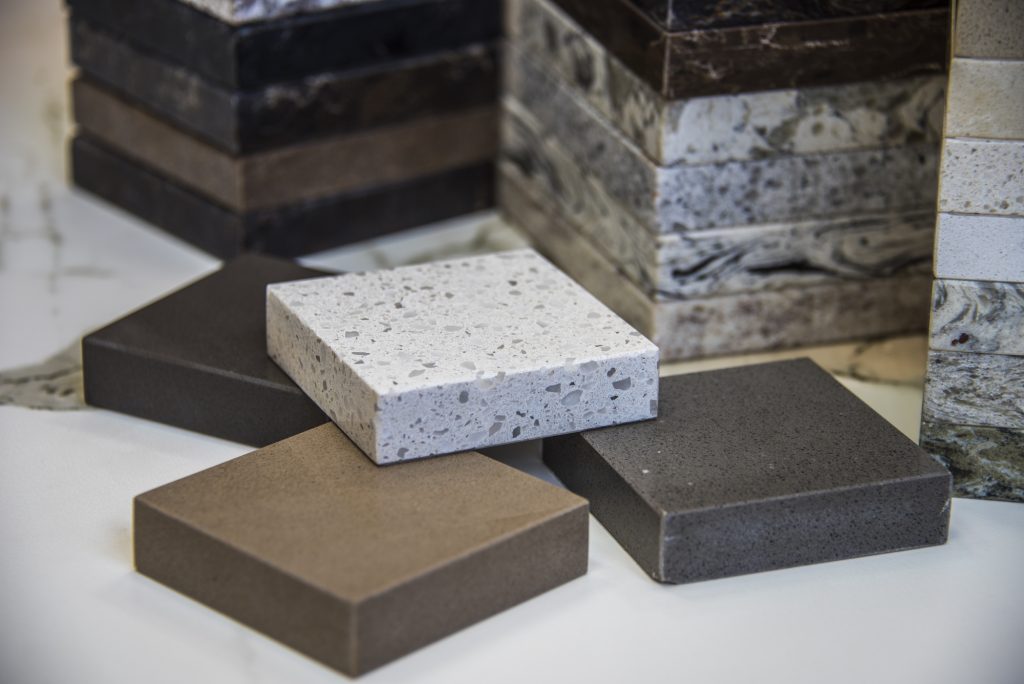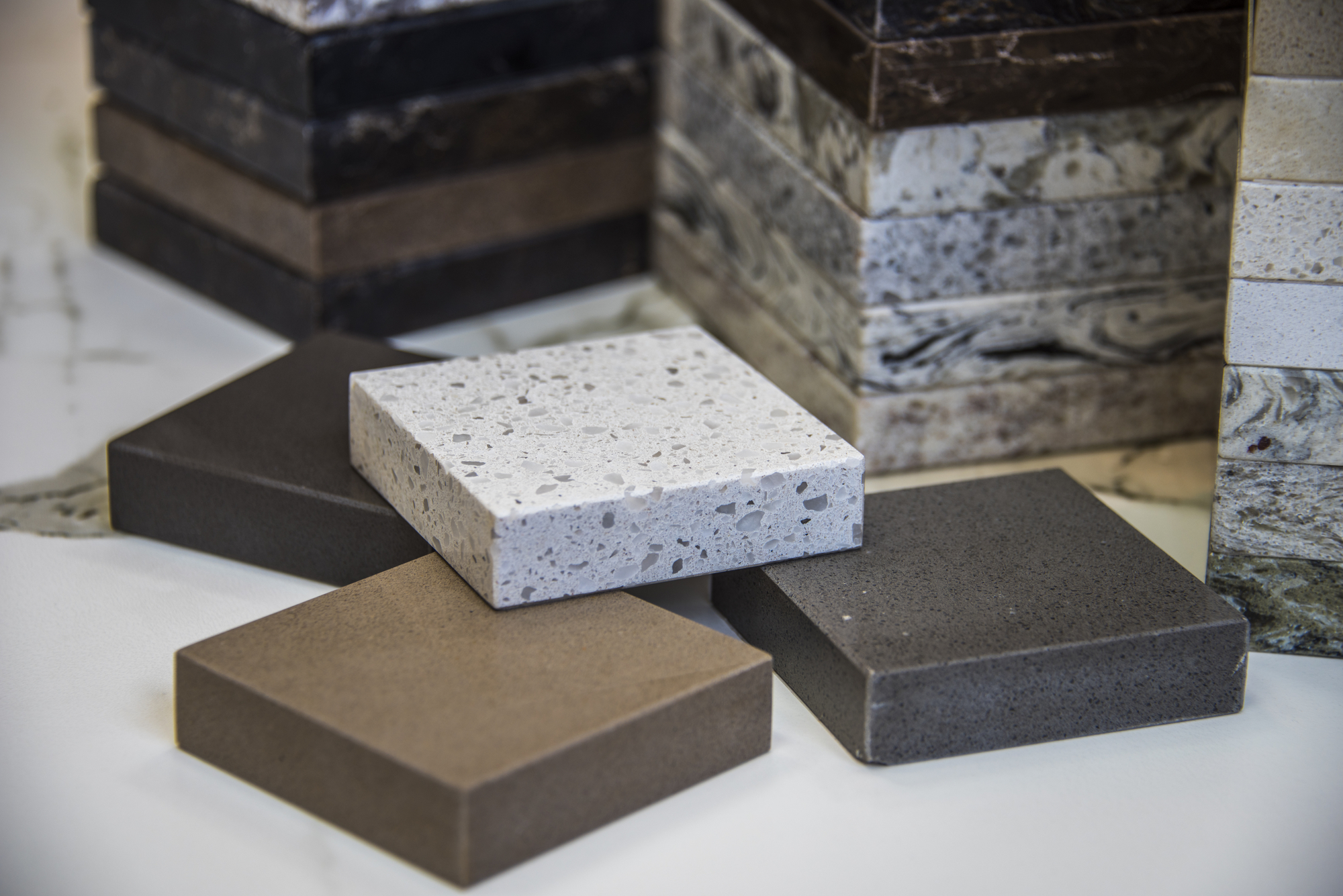 indestructible, it doesn't stain as easily. It's also a type of engineered stone that's becoming increasingly popular due to its durability and character.
Also, quartz is impervious to heat. Lower-grade varieties of marble, however, can be damaged by exposure to heat, like what might happen when hot pans or pots are placed on the counter. Even with a potholder underneath, heat may damage certain grades of marble. This is not likely to be the case with Calacatta quartz countertops.
Confidently make Calacatta quartz your preferred choice today. Contact us and we'll get you started with the selection process.
Getting More Value from Your Calacatta Quartz Purchase
We strive to help our customers get the most out of their slab purchases in Miami, Florida. One way to make your Calacatta quartz countertop last even longer is by giving some thought to other elements of your countertops and product specifications.
For instance, sealing your backsplash joints with silicone will give you added protection against moisture issues. As far as thickness goes, we recommend considering slabs within the 3/4 to 1 3/4-inch range. With edges, you'll have a choice of round or square. We suggest going with rounded edges since they are less likely to be damaged from accidental bumps or dings.
Multiple Design and Color Options
itchen and bathroom countertops made of Calacatta quartz or any other quartz products we offer can be even more unique with a color that works well in your living spaces. With designs, you'll have options that range from the subtle-yet-elegant like what's seen with Carrara Milan to richly textured and aesthetically diverse, like Kalacatta Santorini and Kalacatta Venecia Statuario – to name a few. Additional design options we offer include: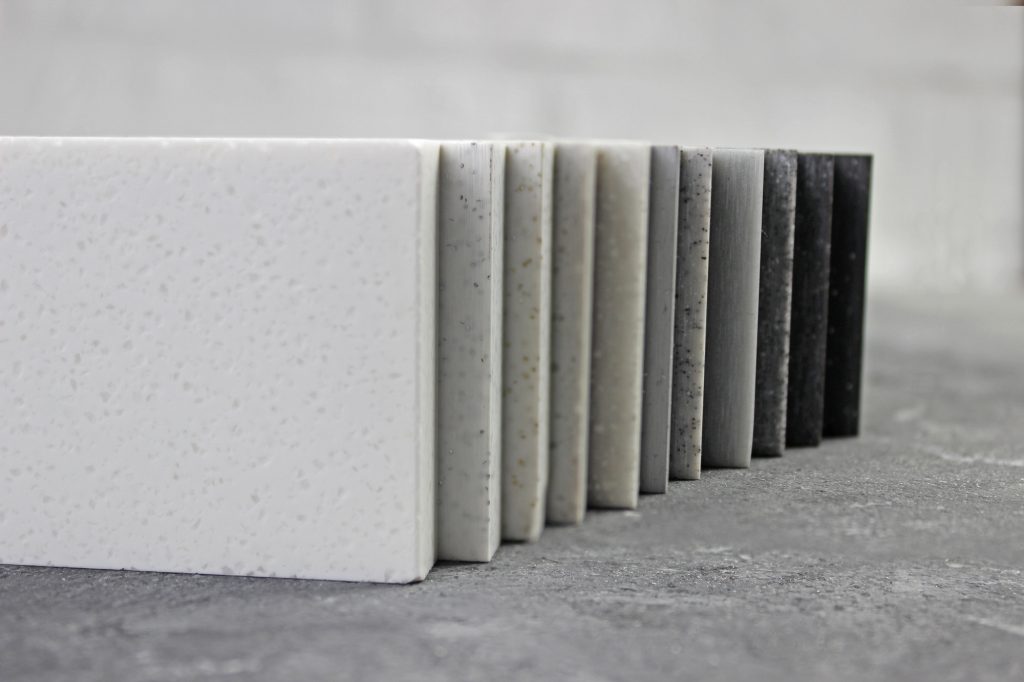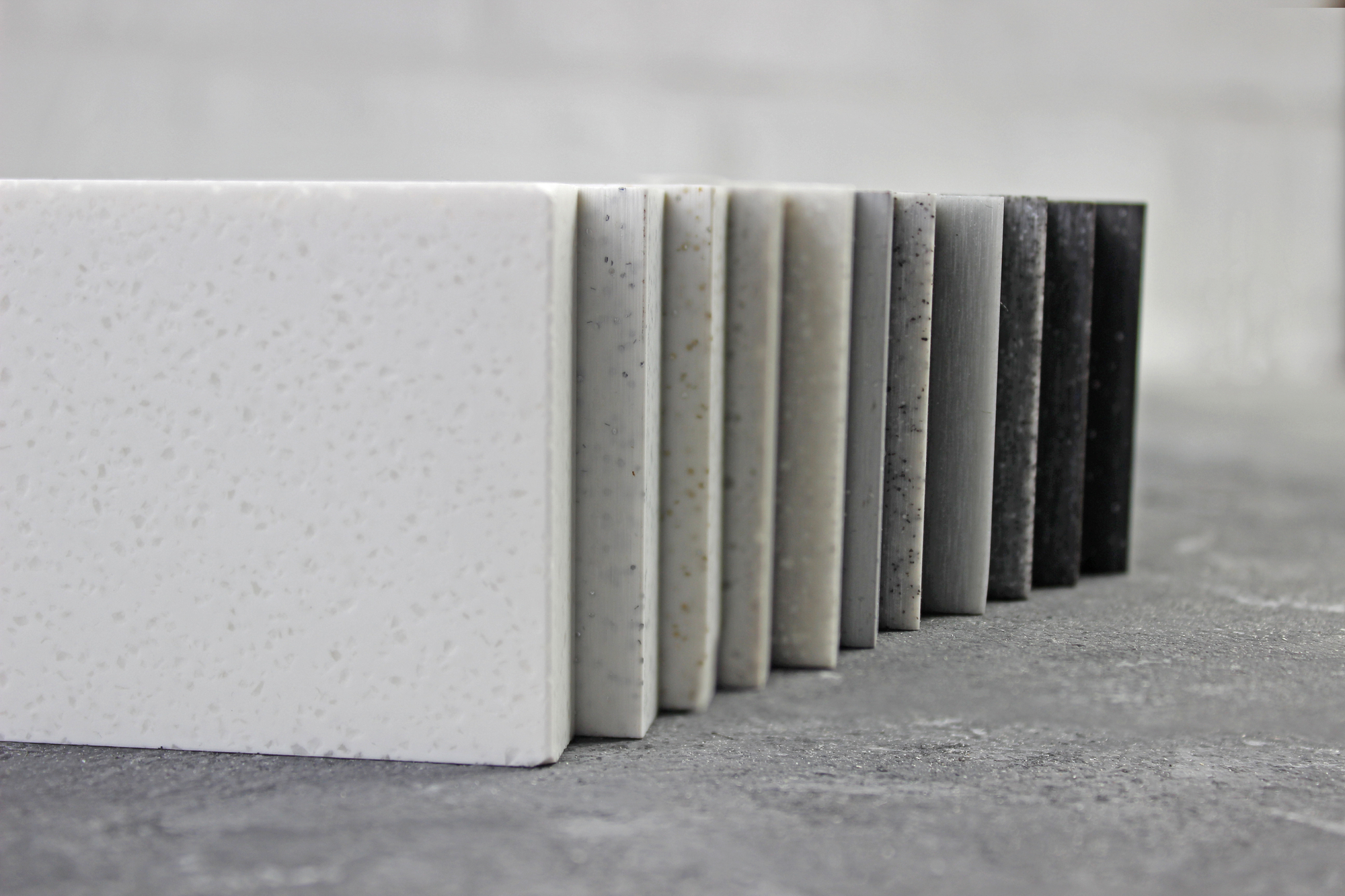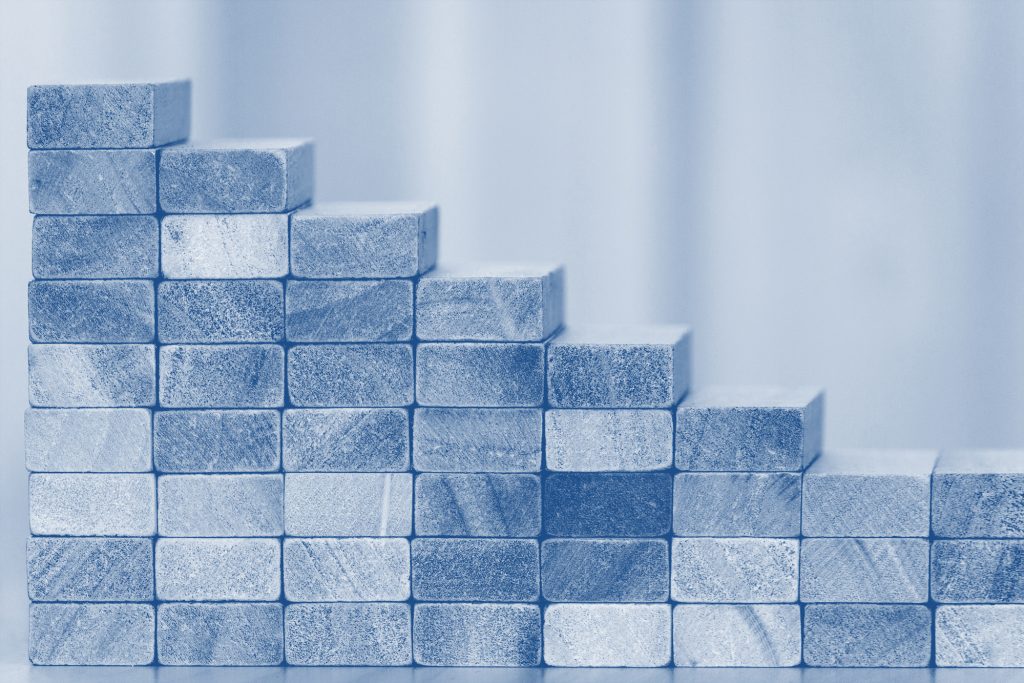 The Kalacatta Stone Difference
We're a quartz manufacturer and premier distributor of quartz that offers materials that produce beautiful countertops with long-term value. We also have a large showroom in Miami where you're welcome to view Calacatta quartz and other selections we offer for yourself. Our customers also benefit from:
If you need more than one slab, the cost of Calacatta quartz can vary. According to HomeAdvisor, the average cost per square foot is approximately $75 without installation fees. Keep in mind that our prices for slabs are wholesale prices.
Give us a call or reach out to us online today to get an estimate.
Discover the Possibilities with Calacatta Quality Slabs
Give your bathroom and kitchen countertops the look of marble with the many perks of quartz with Calacatta quartz slabs. We'll take the time to help you fine-tune your preferences so you'll be rewarded with a quartz surface perfectly tailored to your needs and budget.
Contact us today to speak with one of our friendly team members, or stop by or Miami showroom.